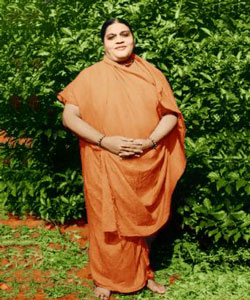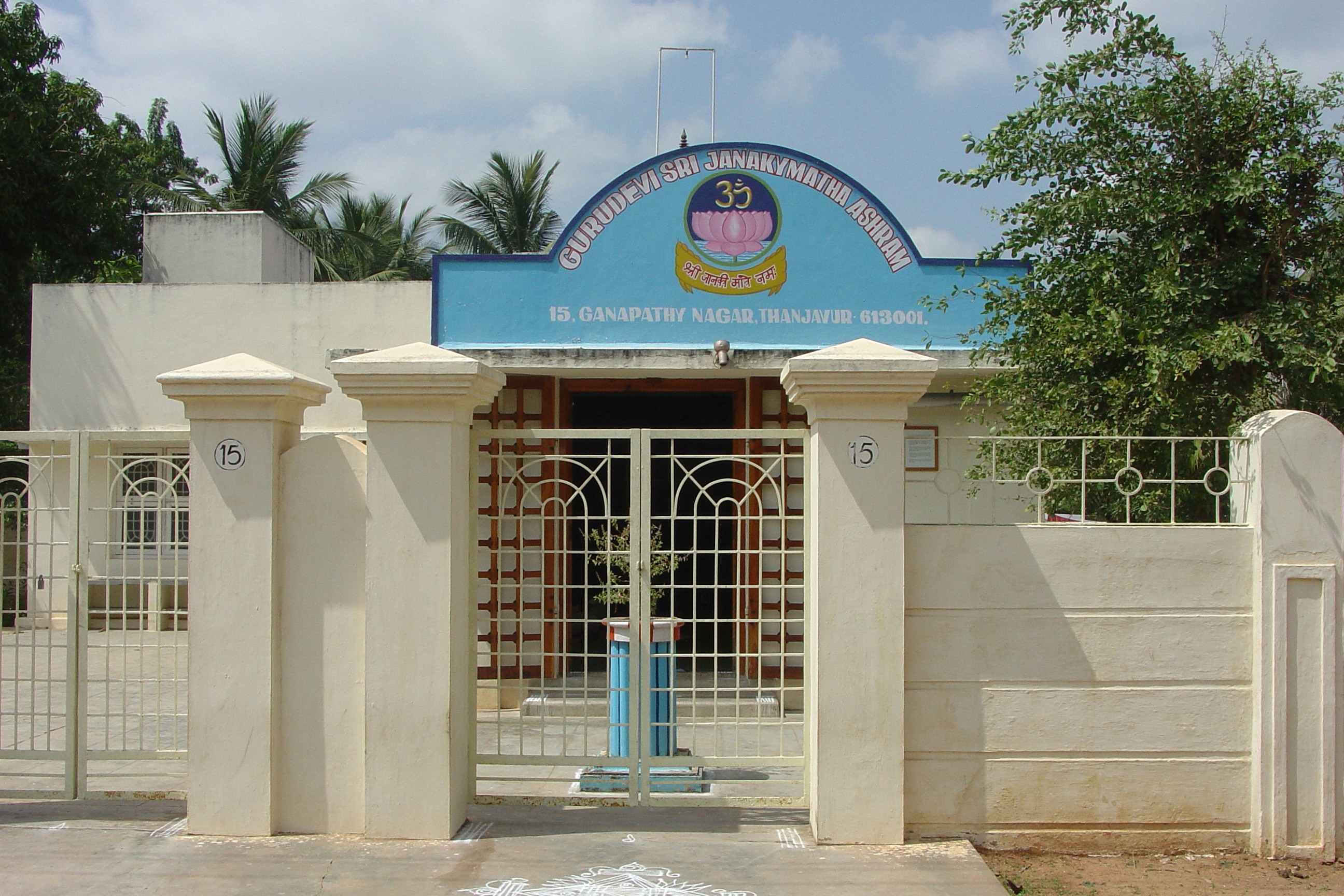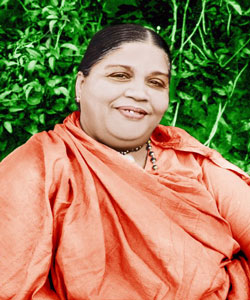 Gurudevi Sri Janaky Matha of Thanjavur, was an enlightened disciple of Bhagawan Sri Ramana Maharishi of Tiruvannamalai. She was a Gnani who became a Jeevan mukta even before she was 32 years of age. She demonstrated that while leading a householder's life, one can follow the path shown by the guru and shastras and attain salvation. She was a Guru of the highest order striving to uplift humanity. She taught her devotees and their families to lead a virtuous and pious life.
According to Bhagavan Sri Ramana, Sri Matha was a born Gnani and He was only her Karana (Causal) Guru.
Sri Matha attained Mahanirvanam in the year 1969. Gurudevi Sri Janaky Matha Ashram has been in existence from 1943 when Sri Matha moved to Thanjavur. It was known as Sri Janaky Nilayam earlier. After the passing away of Sri Matha, the Matrubhoodeshwara lingam was subsequently installed and a shrine was constructed in the southern portion of her house.
This ashram is a spiritual centre with Sri Ramana Bhagavan as the Sadguru. The main objective of the centre is to spread the teachings of Bhagavan Ramana and Sri Janaky Matha. The Ashram is functioning as a Public Religious Trust, cultivating devotion and religious spirit in one and all who visit the place.
Gurudevi Sri Janaky Matha Ashram Charitable Trust which was established in the year 1996, has been doing great services to the needy. The Ashram functions within a routine of worship, prayer, meditation, charity and social work and is well known in the region for its piety.